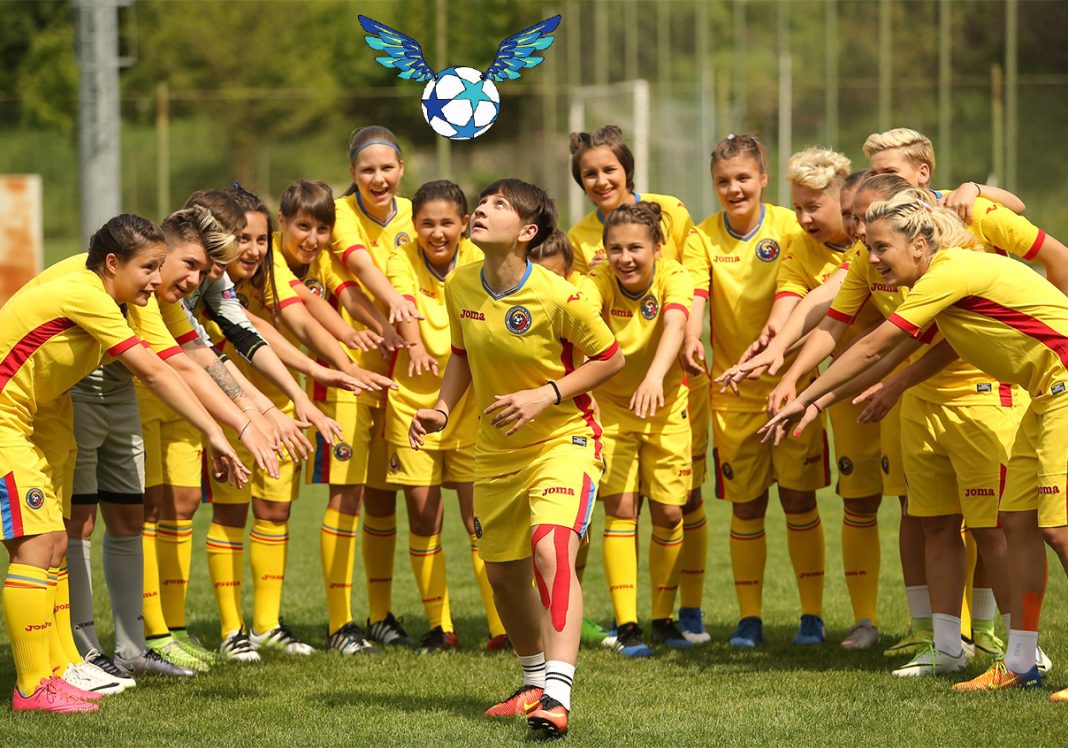 The Romanian Football Federation launches impreunasuntemfotbal.ro/feminin a platform for girls who wish to take up football. There, users may find news and information about women's football in Romania, watch videos about the national women's football team and special footage and images from the campaign. Moreover, users may register to receive information about what to do if they want to take up women's football.
An essentially men's sport, football has a growing reputation among women worldwide. For instance, in Romania, in 2015, there were only 1,171 female players compared with 52,572 in 2017. Many of them have started playing football as part of the "Football and Femininity" project which earned the Romanian Football Federation a UEFA award in 2016.
"Football is fun. Being a team sport, it has helped me develop self-confidence, be more disciplined and more respectful towards people. The experience gained on the pitch has helped me, beyond football, find my place in society", says Florentina Olar, the captain of the national women's team and the best player in 2016 in Denmark.
Before launching the campaign across Europe, UEFA conducted research which enabled a better understanding of the impact of women's football. According to the conclusions of the research:
• 80% of teenagers feel more confident thanks to being part of a football team (compared with 74% of those who play other sports);
• 54% of young players agree to the statement "I am less concerned what others think about me as a result of playing my sport" (compared with 41% of those who play other sports);
• 58% of players aged 13-17 say that they have overcome a lack of self-confidence thanks to playing football (compared with 51% of those who play other sports).
"We wish that Together #WePlayStrong changes perceptions of women's football. We can channel the passion and enthusiasm of girls who play this sport in Romania to raise a future generation that will engage in and enjoy women's football. Girls who play football in Romania have exceptional opportunities to compete and assert themselves", says Răzvan Burleanu, President of the Romanian Football Federation.
Florentina Olar, 31, a player having over 100 caps for Romania and an ambassador of "Together #WePlayStrong" campaign shares some advice for girls that wish to play football: "If they think football is for them, they should give it a try. They should ignore general preconceptions and bias because they will have a great time, I can guarantee that. If they are committed and keen on performance, success is just around the corner, they will be champions! I did football and athletics for a year and I realized that a team sport suited me better. I was a little girl fond of football, and I enjoyed every training session and every single time when I performed tricks with the ball and I was able to keep it going for a longer time. Football became my universe, and my story can be the story of any girl that loves this sport."
Ţiriac Auto supports "Together #WePlayStrong " and the development of the Romanian women's football.