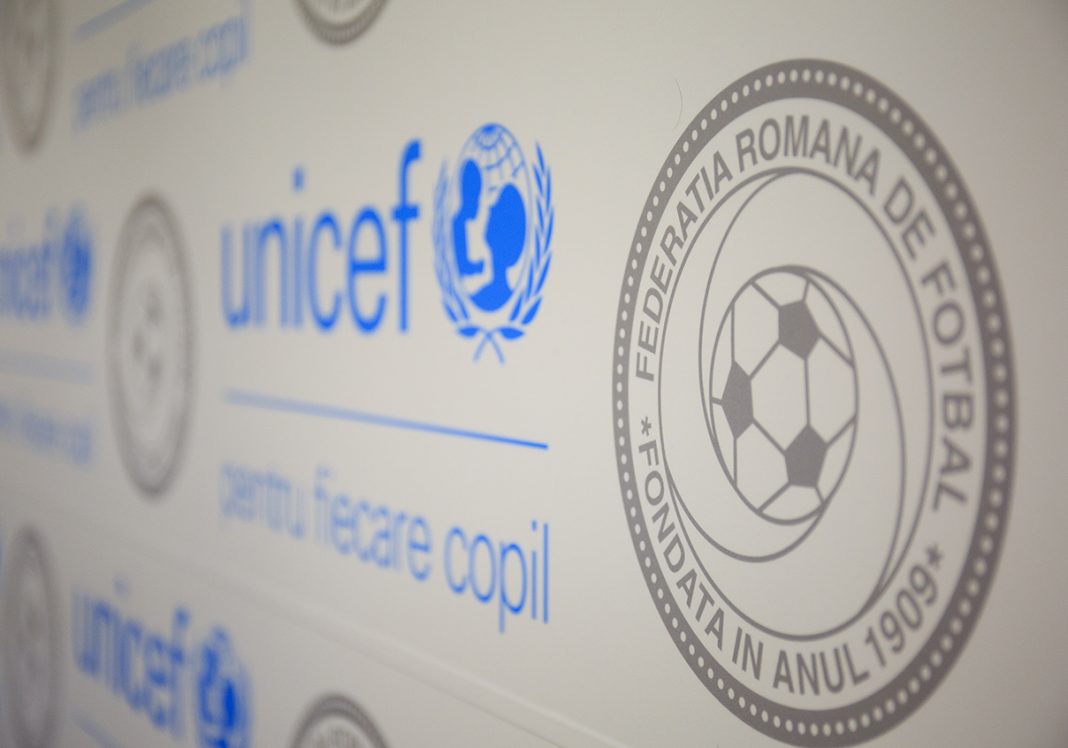 The Romanian Football Federation and UNICEF in Romania announce that they signed a partnership for 3 years with the objective of undertaking common actions in order to promote quality inclusive education for kids and fighting violence against children.
"Football is a social phenomenon, that brings together millions of fans, regardless of sex, profession, faith, preferences, social status. If this force is put to use on behalf of the idea of education and fighting against any form of violence, we believe that many children will be able to have quality education, more young people will be inspired not to quit school and will be protected against any form of violence. In parallel, we can help collect more resources for UNICEF programs, in order to increase the quality of education", said Razvan Burleanu, RFF President.
The Romanian Football Federation will get involved in promoting in the football community the development programs of UNICEF, will take advantage of all opportunities to contribute in promoting the problems of children, especially of the vulnerable and excluded ones, will integrated and develop its own projects for children's communities, will continue to promote anti-violence and anti-bullying policies, and will support the raising of funds for UNICEF programs in Romania.
"The partnership with the Romanian Football Federation will help us raise the level of awareness and information about educational rights and needs of children. We want to be able to communicate, by using the Federation, campaign messages to as many football fans as possible. They can support vulnerable children access quality inclusive education and help stop violence against children, "said Sandie Blanchet, UNICEF Representative in Romania.
About UNICEF Romania
UNICEF is present in Romania and 190 other countries and territories to promote the survival and development of children from early childhood through adolescence. In Romania, UNICEF is working with key stakeholders such as Government, Parliament, local authorities, civil society, private sector, national and international partners and the media to ensure access of all children to quality early education and school, to protect adolescents and monitor children's rights, social protection, and to gather resources for the benefit of children.